Lil' Sluggers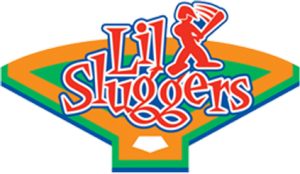 LNSP EAST – Winter 2018 IN SESSION contact dboyza@LNSportsPark.com to sign up today! Spring session begins in March 2018.
Since April of 2013, Lil' Sluggers has been a part of the Lost Nation family of activities. Lil' Sluggers is a nationally-franchised child development program created to introduce kids from 2-5 to the game of baseball. Lil' Sluggers classes develop important baseball skills such as throwing, catching, hitting, and base running. Equipment and games are used to teach your child the game of baseball in a fun, exciting, and positive environment.
Not only does Lil' Sluggers teach specific baseball instruction, coaching is done with an average class size of 4-6 kids per instructor. Kids get personalized instruction and classes are grouped with careful attention to the age and skill level of the participants.
We are also proud to announce the addition of our new program Director, Dave Boyza. Coach Boyza has experience playing at Division I Collegiate level and coaching ballplayers of all ages. He believes in teaching baseball at the earliest ages will build positive habits for future little league, high school and college players around NE Ohio!
Check out our Lil' Sluggers on Facebook!
For a more information and an overview of the Lil' Sluggers program, please visit: LilSluggersBaseball.com
Classes
| | | |
| --- | --- | --- |
| Class | Age | Days & Times |
| Mascots | 2 yrs. | Fridays (6pm), Saturdays (10am) |
| Minors | 3 yrs. | Fridays (6pm), Saturdays (10am) |
|  Majors | 4 yrs. | Fridays (6pm), Saturdays (10am) |
|  Hall of Famers |  5 yrs. | Fridays (6pm), Saturdays (10am) |
Fridays & Saturdays
 – 12 week session ($168.00)
Friday's 6pm and Saturdays 10am
Dave Boyza
440-223-6827
Registration Fee ($15) one time fee per year
---
Latest News
January 24, 2018
Spring 2018 Football and Cheerleading Camps!
LIVETHELION FOOTBALL SKILLS CAMPS Saturday, March 31st | 2-6pm  Grades 1-8 $60/person   * Quarterbacks – Wide Receivers – Running Backs – Line Men *   Register at www.LiveTheLion.com  Registration ends March 10th!     LITTLE LIONS FOOTBALL ACADEMY Saturday, March 31st | 12-1:30pm $25/person Register at www.LiveTheLion.com      LIVETHELION CHEER SKILLS CAMP Saturday, March 31st | […]
November 10, 2017
LNSP EAST Christmas Camps
– SOCCER – Wed. December 27th + Thurs. December 28th 11am- 1pm | $65 per player Focus on skill training to include finishing and goal keeping Directed by Ali Kazemaini /440-221-0810 – BASEBALL – Thurs. December 28th + Fri. December 29th throwing – pitching – hitting – fielding 10-12 yr. olds / 12:00-2:00pm 13+ […]