Soccer 101 + First Touch Soccer School
First listed is LNSP EAST (Willoughby). Please scroll down for LNSP WEST (Lorain)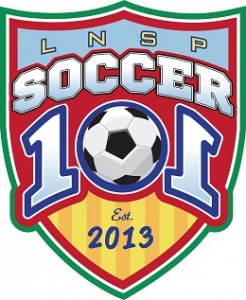 Started November 3rd, 2012, LNSP introduced a brand NEW Youth In-House Recreational Soccer program called "Soccer 101."
This program includes ages 6-10 and will be the next level following the graduation of the "Lil' Kickers" program. "Soccer 101" will dedicate a small portion of time for foot skills and the majority for kids to have FUN and compete in small-sided scrimmages
It is our goal to develop the youth's skill level through foot skills and to introduce them to a beginners stage of competition by playing team matches. All teams will be coached by current and/or former soccer players, each displaying qualities in coaching and child management.
LNSP EAST – WILLOUGHBY 
WINTER SESSION – JANUARY 6th-MARCH 24th
Saturdays (11am) – 12 week session ($168.00)
Registration Fee ($15)
Contact Info:  Danny Bartulovic
                          Danny.Bartulovic@LNsportspark.com
                          440.602.4000 Ext:236 (Work)
                          440.488.1313 (Cell)
Follow us on Facebook @Soccer 101 at Lost Nation Sports Park East
Follow us on Twitter @Soccer101LNSP
LNSP WEST – LORAIN – FIRST TOUCH SOCCER SCHOOL!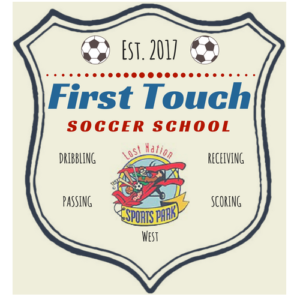 – Six 1-Hour Classes per Session. All classes are currently available online. 
– $75 per player per session ($12.50/class) plus a one time $15 registration fee
– Classes are on Sundays anywhere from 3-5PM. Times TBD based upon age, class availability and skill level
– Ages 8-12
Topics:
Dribbling: general dribbling techniques, turns, change of direction and 1v1 moves
Passing: general passing techniques, short & long passes, on the ground & in the air passes
Receiving: general receiving techniques, chest, thigh, feet, on the ground and in the air
Scoring: general scoring methods, shooting
1v1, 2v2, 2v1, 3v2 application of development topics
Contact Paul Liotta at PLiotta@LNSportsPark.com to sign up!
---
Latest News
January 24, 2018
Spring 2018 Football and Cheerleading Camps!
LIVETHELION FOOTBALL SKILLS CAMPS Saturday, March 31st | 2-6pm  Grades 1-8 $60/person   * Quarterbacks – Wide Receivers – Running Backs – Line Men *   Register at www.LiveTheLion.com  Registration ends March 10th!     LITTLE LIONS FOOTBALL ACADEMY Saturday, March 31st | 12-1:30pm $25/person Register at www.LiveTheLion.com      LIVETHELION CHEER SKILLS CAMP Saturday, March 31st | […]
November 10, 2017
LNSP EAST Christmas Camps
– SOCCER – Wed. December 27th + Thurs. December 28th 11am- 1pm | $65 per player Focus on skill training to include finishing and goal keeping Directed by Ali Kazemaini /440-221-0810 – BASEBALL – Thurs. December 28th + Fri. December 29th throwing – pitching – hitting – fielding 10-12 yr. olds / 12:00-2:00pm 13+ […]